Remotedesktop
For licensing reasons, Windows with its installed programs cannot be used via a remote connection. Windows and some programs are explicitly licensed for exactly one physical computer. You can still use Linux with its programs.
Manual: CIP Remotedesktop with Microsoft Windows
Simple Remotedesktop Connection
1. Connect to FAU Virtual Private Network (VPN)
Download and install Cisco Anyconnect from this location: https://www.anleitungen.rrze.fau.de/internet-zugang/vpn/
You need your idm credentials to download.
Left click on the icon on your taskbar. If the icon is not available start the program "Cisco Anyconnect" in your start menu.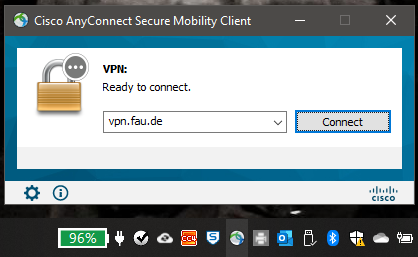 Use vpn.fau.de as address and click "Connect".
In the next window you must select "FAU-Splittunnel" and type in your idm credentials: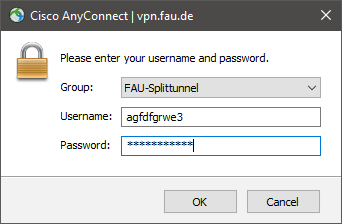 2. Connect to RDP service
Start the Remotedesktop App: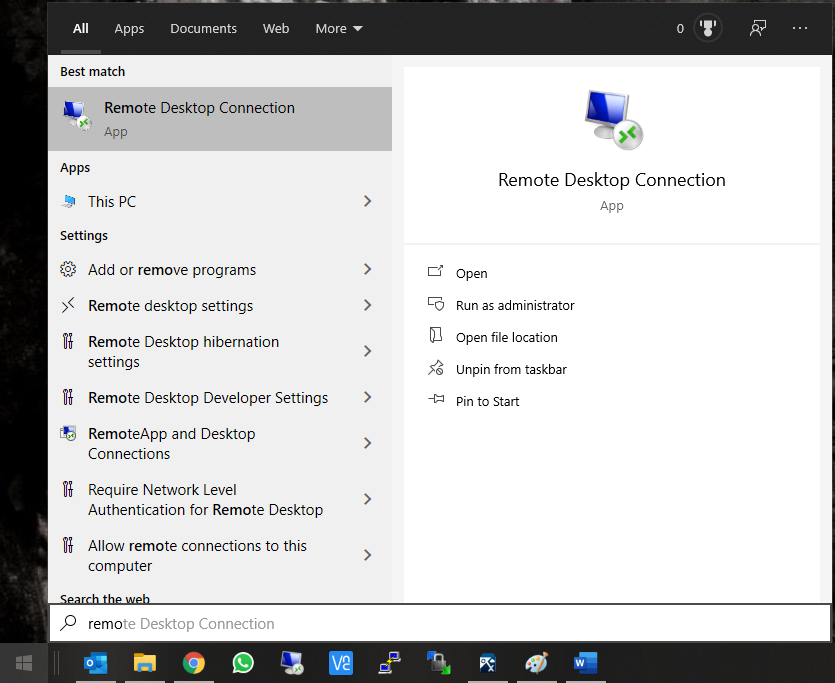 Enter the host name or IP-address of any linux machine from https://eei.tf.fau.de/en/cip/equipment/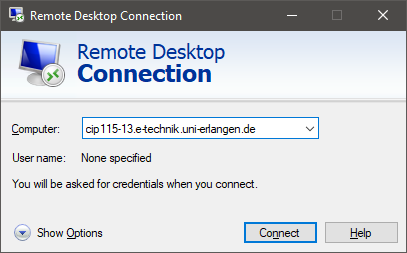 In case of security warning about the connection select "Trust the connection".
Approve the security notice with "Yes":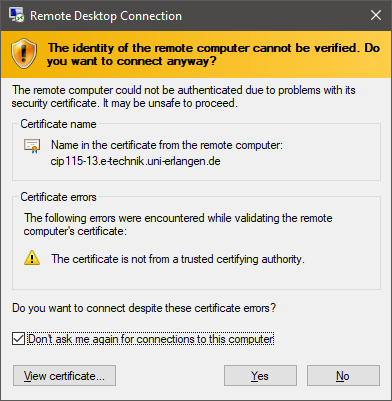 Use your IDM Credentials to login into your machine: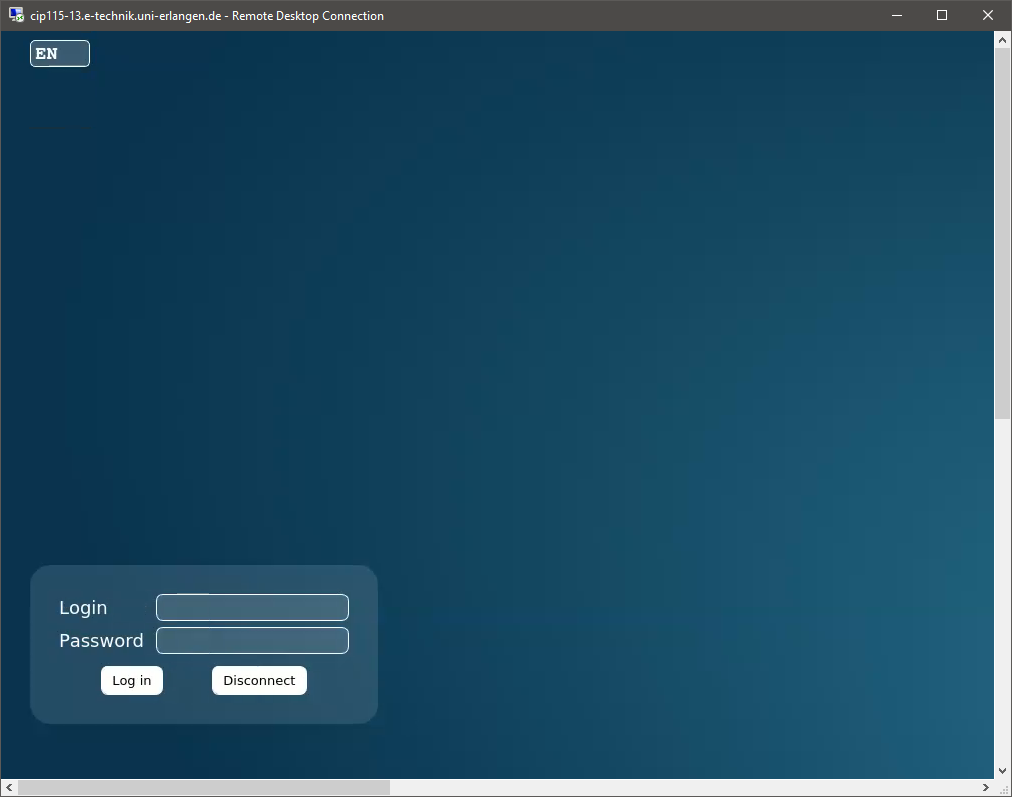 Finished!
Remotedesktop with OpenGL acceleration
Download: